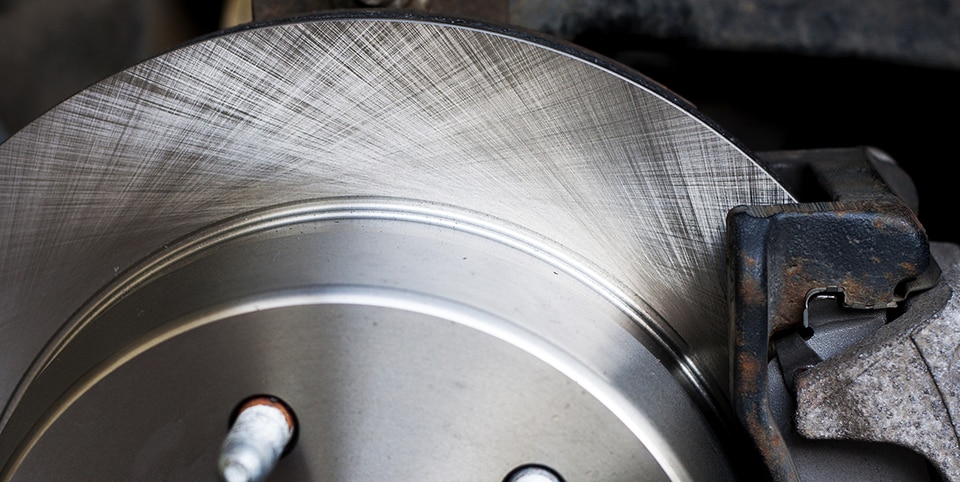 Strengthen Your Car's Stopping Power with Professional Brake Service and Repair
Your vehicle's ability to go is only as good as its ability to stop. Even the most sophisticated collision-avoidance technologies won't do much good if your brakes are not in excellent shape. Fortunately, we're well-versed in the art of brake service and repair here at our Mopar service center in Bainbridge, GA, and we're well-equipped to tackle all your brake needs to keep your vehicle's stopping power at full strength.
How Our Mopar Service Center Can Help with Your Brakes
Our highly trained technicians have all the tools and skills they need to tend to your brakes and keep them performing at their best. Whether you need a basic brake pad change or something more in-depth to repair your brake system, we're here for you.
Our service center serving Cairo, GA is outfitted with cutting-edge equipment, and our pro technicians know just what to do to help your Chrysler, Dodge, Jeep, or Ram model perform as safely as possible so that you can enjoy a more confident drive around town.
Common Questions About Brake Service
Keeping an eye on your brakes and bringing your car into our Mopar service center for regular brake service near Donalsonville, GA is the best way to avoid potential safety hazards related to your brakes system. So, how do you know when your brakes need attention? Here on this page, you'll find answers to some of the most common questions related to brakes that we encounter here at our dealership:
How long do brakes last?
Depending on your driving habits, brake pads and rotors can last anywhere from about 30,000 miles to 60,000 miles. That's a wide range, so having your brakes checked regularly is the best way to gauge the condition of your brakes and determine how close they are to needing replacement parts.
How often do brake pads need to be changed?
Brake pads need to be changed when they get down to less than a quarter-inch of remaining pad material. The average brake pad lasts for around 40,000 miles, but we recommend checking them periodically to make sure that they're not too worn to function properly.
How often do brake rotors need to be replaced?
Rotors generally last between 30,000 and 70,000 miles, so we recommend having your brakes regularly serviced to make sure that your rotors are still in good shape. Worn or damaged rotors can be a safety hazard, so it's important to stay on top of their condition and replace them when needed to help ensure a safer, smoother drive.
What are some signs that my brakes are in need of service?
If you experience unusual brake performance as you drive around Thomasville, GA, your car is likely due for brake service. Strange sounds (such as squealing or grinding), a spongy-feeling brake pedal, and worn brake pads are all common signs that your brakes need attention. Giving them the prompt care they need is a crucial part of maintaining your car's safety.
Schedule Brake Service Today
If your ride needs Ram truck brake service or Jeep brake repair, we have your back. We can provide your Chrysler, Dodge, Jeep, or Ram vehicle with the attention and service it needs to help you stop safely when you need to most.
If you have any questions or concerns about your brakes, please don't hesitate to give us a call at our Mopar service center serving Tallahassee, FL. We'll be more than happy to help, and we look forward to helping you get the most out of your vehicle's brake system with professional brake service and repair.