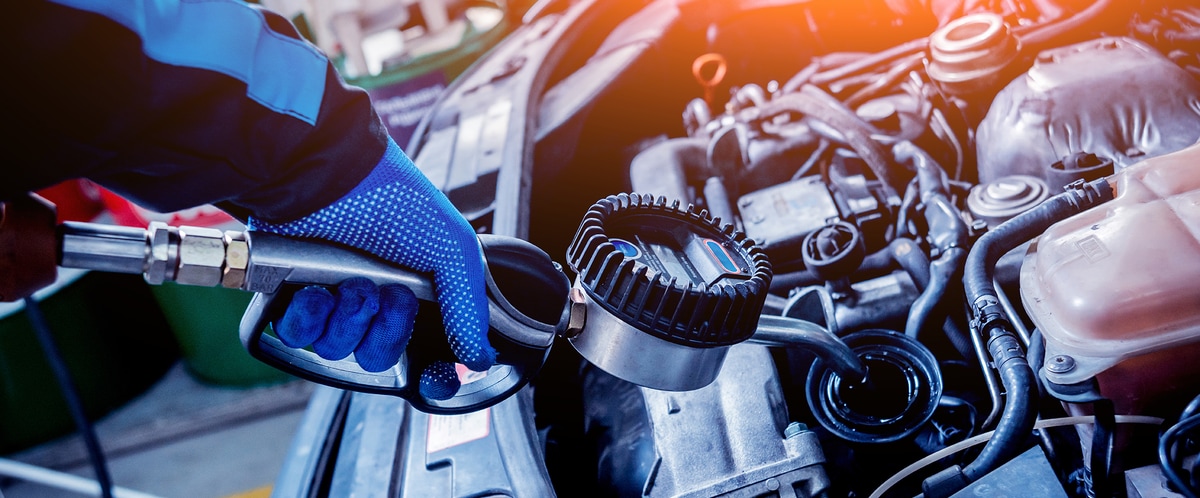 Importance of Regular Oil Change Service in Bainbridge, GA
How long has it been since you last changed the oil on your Ram 1500? If you can't remember, or you're due for an oil change, schedule one at the Dean Chrysler Dodge Jeep Ram service center near Thomasville, GA. Replacing your vehicle's oil may sound minor, but it's one of the most valuable forms of routine auto maintenance. By removing the old oil, you're benefiting the well-being of your engine and extending the life of your Dodge Charger. At your nearby auto-service dealer, you can schedule and receive all future oil changes right in the heart of Bainbridge, GA.
Why Change Your Oil at Dean Chrysler Dodge Jeep Ram
Our service center is a place where Georgia customers return for certified repairs on their Chrysler, Dodge, Jeep, or Ram models. With factory-trained technicians, you can rest assured in knowing that only certified experts are getting under the hood and replacing the oil filter on your Jeep Renegade. In addition to an experienced service team, our dealership also runs service discounts that can reduce what you pay for your oil change. Now, not only will you have a factory-trained mechanic working on your Dodge Durango, but you'll also pay less for your maintenance. At Dean Chrysler Dodge Jeep Ram, serving Donalsonville, GA, savings are as important as the service itself.
Frequently-Asked Questions About Oil Change Service
When you take time out of your day to get an oil change, you're driving away with more than fresh oil. You're leaving your Bainbridge service center with a healthier Ram 2500 engine. By changing your oil, you're removing dust, particles, and other debris that slow down vehicle performance. By receiving an oil change at the recommended intervals, you'll be doing your part in increasing the time your Jeep Wrangler spends on Georgia roads. If you have questions about oil changes, our service team has the experience to provide you with the right answers. Here are four questions we frequently field from drivers in Bainbridge, GA.
How Often Should I Get an Oil Change? The most common answer you'll find about oil change intervals is around 3,000 miles. However, this interval changes based on the type of oil change you receive, your driving conditions, or the make and model of what you drive. You can learn more about how often to change your oil by consulting your vehicle owner's manual or by chatting with an onsite service technician.
What Could Happen If I Don't Change My Oil Regularly? If you neglect to give your Jeep Compass an oil change, you'll cause significant damage to your SUV's overall performance and fuel economy. By refreshing your oil supply, you'll keep your engine is a strong position. You'll flush out the negative sludge that builds up every time you and your Chrysler 300 travel Bainbridge streets.
Why Do Cars, SUVs, and Trucks Need Oil Changes? As you drive around Georgia, your engine and other under-the-hood components are creating friction as you go. With all the heat and particles being emitted every second, your engine's oil will eventually turn from liquid into a sludge-like substance. For the sake of performance, your vehicle requires fresh oil to provide a cooling effect and rid the engine of the excess debris.
What is the Difference Between Synthetic and Conventional Oil? As the names imply, synthetic oil is more manufactured than conventional. Although it comes at a higher price, synthetic oil changes have longer intervals and promote better long-term effects. Synthetic oil reduces engine friction, works better in colder temperatures, creates better efficiency, and lessens a sludge-like mixture from forming. If you don't mind the higher price, we recommend synthetic.
Schedule Your Oil Change at Your Bainbridge Service Center
If you care about sustaining strong performance in your Dodge Challenger or Jeep Grand Cherokee, schedule an oil change in Bainbridge today. You can save time by reserving your appointment online. And don't forget to check out the current oil change specials at Dean Chrysler Dodge Jeep Ram, serving Thomasville and Donalsonville. If you have any other oil change-related questions, don't hesitate to leverage our service staff before confirming your visit. Benefit your vehicle's fuel economy by reserving your oil change in Bainbridge, GA.